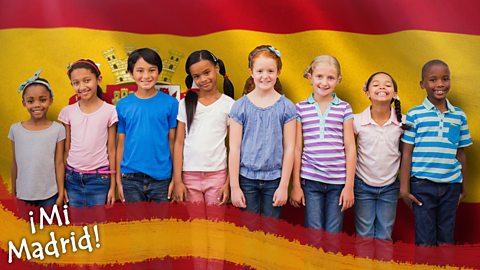 Designed to support KS2 Spanish
¡Mi Madrid! is designed to support non-specialist language teachers in the classroom and is supported by comprehensive Teachers' Notes, transcripts and translations which can be downloaded from the website.
The episodes are 15 minutes long and each one is divided into four sections so that they can be played in one go, or the sections can be used separately.
Series synopsis
English girl, Charlie, has just moved to Madrid with her dad and is learning Spanish with the help of her new friend Quique, his mum Sofía, and his uncle Manu.
Charlie and Quique visit different locations around Madrid and on the way Charlie improves her Spanish and learns about Spanish culture.
Each episode includes a visit to a Madrid location, simple discussions about grammar and pronunciation, a story and a song.
http://www.bbc.co.uk/programmes/p05qz94m?dm_i=3YNL,C7AH,3GU73A,19RZH,1